Welcome

Hello and welcome to the Ao no Exorcist Wiki, a wiki dedicated to the Ao no Exorcist series by Kazue Katō! We hope you enjoy our stay and help us by making new pages or contributing to the existing 748 pages we have here on the wiki!
Featured Media
OVA 3
Spy Game (スパイ・ゲーム Supai Gēmu) is the third OVA for the Ao no Exorcist series. It is part of the Kyoto Saga anime season and is based on the second chapter of the novel Spy Game written by Kazue Katō and Aya Yajima with the same title.
For more information click here.
Recent Manga Chapter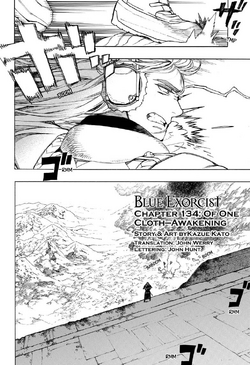 Chapter 134: Of One Cloth - Awakening
Hey, <insert name here>, spoiler alert! Read at your own risk...please. Also, don't assume that this is a correct translation of the chapter until further notice. Thank you.
---
Satan's new body proves more durable than expected, regenerating from Arthur's onslaught and destroying the battlefield in his wake.
Read the full summary here.
Ao no Exorcist Websites
Official Sites
General Sites
Affiliates
If you would like to become an affiliate of the Ao no Exorcist Wiki, contact an Admin.
Recent Blogs
Mal572
•
Hi,

I'm interested in joining you guys!

I'm a big fan of the Anime series and really like the show! I'm currently writing an essay on this Anime and Religion and wanted to hear of your thoughts?
In Blue Exorcist and many other animes, there are a lot of references to religious practices and rituals. Why do you think anime blends multiple religious beliefs?
Are you religious and does this impact your viewing of the show? Or do you separate the two?
Do you think Japanese anime has the freedom to explore different religions compared to other places around the world?
Thanks again for taking the time out to read this!
Mal
Featured Picture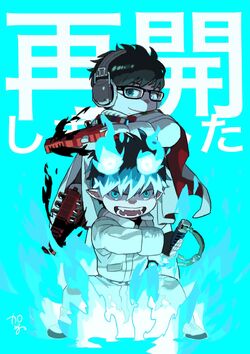 Featured Quote
"
Dragons are always the coolest!
"
Featured Article
Blue Exorcist X MMORPG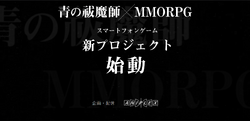 A new smartphone game, announced November 2020.(

more...

)
Poll